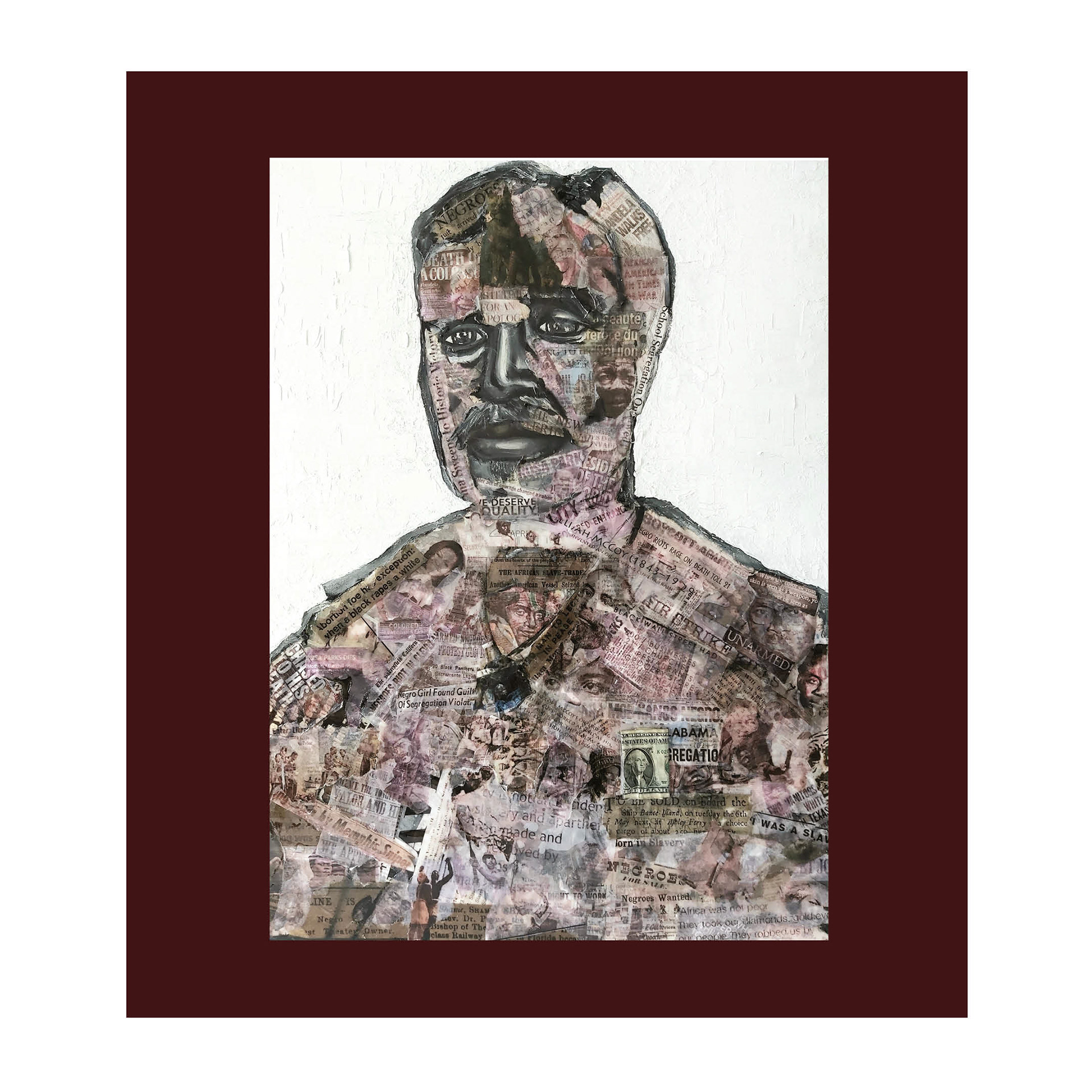 Drawing: 
Portrait of William Washington Browne, former slave, founder and owner of the first Black owned bank in 1888 in Richmond USA. 
Collage: 
Use of more than 200 authentic newspaper headings from 19th to 20th century to build up a chronological collage from bottom to top 
Resin: 
Use of resin to technically protect the collage but also to represent the glass ceiling.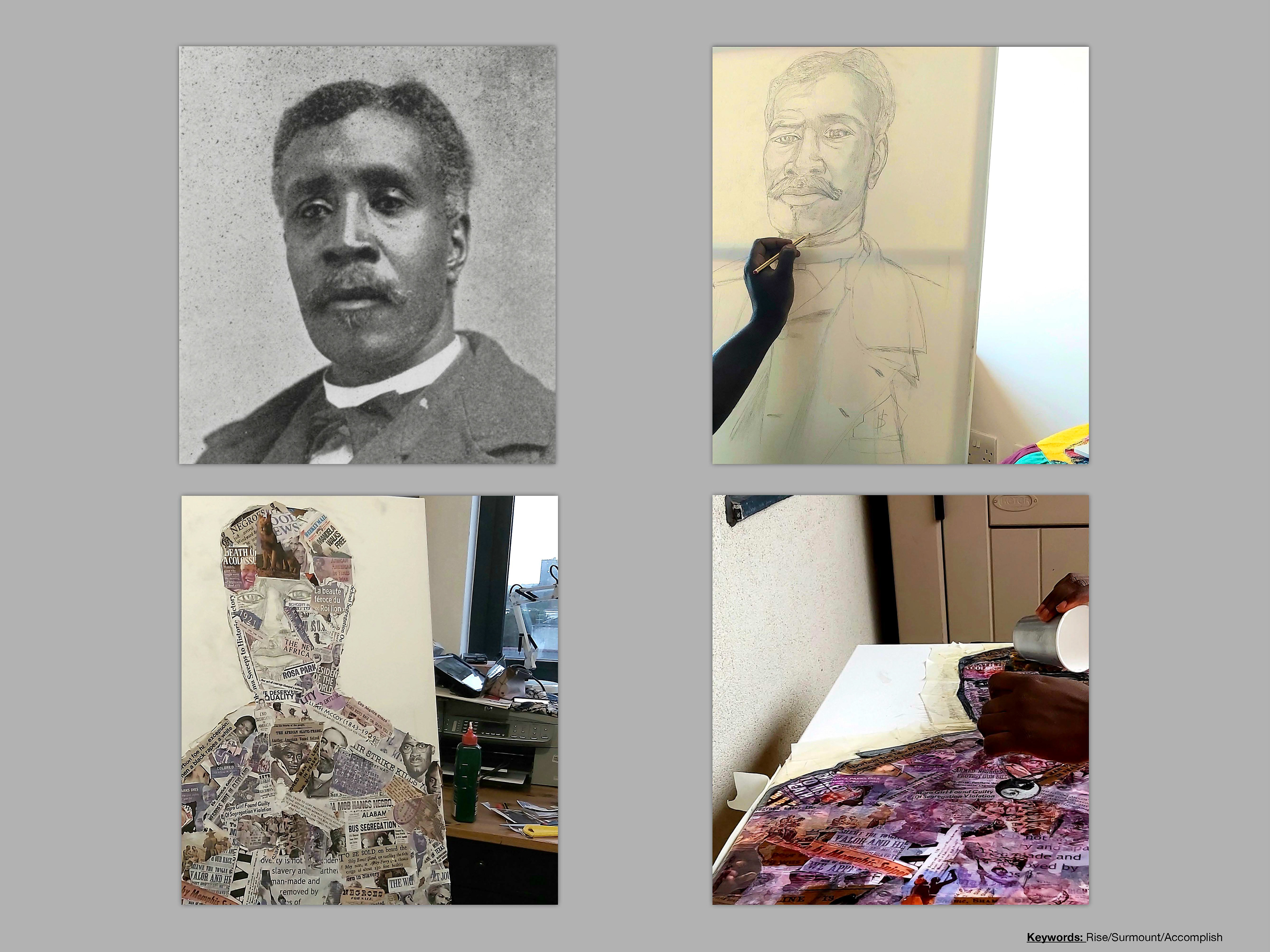 I found William Washington brown a perfect illustration of the resilience of African-Americans. His story is captivating in so far as he rose to the challenge,surmounted discriminations and hardship and accomplished great things with little chances of success.He represent an inspiration for many others like the settlers of Selma city( the Black wall street) and later Bernard Garrett and Joe Morris protagonists of the drama released in 2020 by Apple TV about two black entrepreneurs in the 60's, ingeniously fighting against systemic discrimination 
I wanted to express ingenuity, courage, resilience through composite techniques (Mix drawing, painting, photo). The tone of voice is witty.